Richmond Twisters offers recreational gymnastics, competitive gymnastics, tumbling classes, cheer prep classes, birthday parties and All Star Cheerleading! For more details, contact us at (804) 562-5701 or email Lisa at twistercoach@comcast.net or Jacky at jacky@richmondtwisters.com
JOIN US FOR OUR UPCOMING CLASSES STARTING FEBRUARY 15TH!
New gymnastics and tumbling classes start every 5 weeks. Don't miss out!

CHECK US OUT ON YOU TUBE!
https://youtu.be/ilVXUBEVps0
WE ARE OFF TO A GREAT SEASON!
COME JOIN THE MOST FAMILY ORIENTED GYM AROUND.
COMPETITIVE TEAMS AND COMPETITVE PRICES FOR GYMNASTICS AND ALL STAR CHEERING!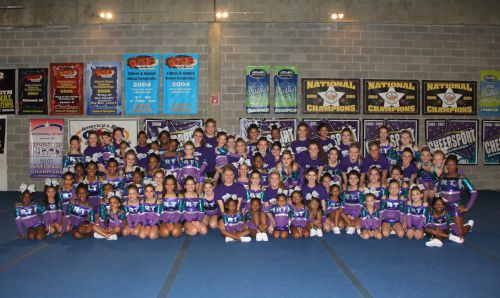 OUR ANGELS ARE ALWAYS WITH US!
AMH SLB MAH




Richmond Twisters thanks our Sponsors for their support of our Athletes!
3 Rivers Services, LLC - Walkerton, VA
Dr. James Baum, DDS - Richmond, VA
Belle Cottage - Mechanicsville, VA
Break of Dawn Kennels, Varina, VA
C&J Auto Services Centers - Chester, VA
Chasin Cars, Inc. - Chesterfield, VA
Coveant Columns Manor - Richmond, VA
D. Welchons Cleaning & Painting Service - Chesterfiled, VA
Davan Floors, Inc. - Highland Springs, VA
Discount Contractors, LLC - Richmond, VA
East End Orthodontics - Sandston, VA
Hanover Powder Coating - Ashland, VA
Horizons - Richmond, VA
Dr. Marcel Lambrechts, DDS - Sandston, VA
LaBella Hair Design - Mechanicsville, VA
Laburnum Financial Service, Inc. - Henrico, VA
Lee Conner Realty - Richmond, VA
Lotsey and Hardy, Inc. - Richmond, VA
M R Porch Carpentry Contractor - Mechanicsville, VA
NVU Hair Studio - Colonial Heights, VA
Ozone Pest Control - San Tan Valley, AZ
ProStreet Cycles RVA - Richmond, VA
RCI Builders- Mechanicsville, VA
River City Industrial, Inc - Charles City, VA
Roberto Italian Restaurant - Sandston, VA
Roma Ristorante Italiano - Sandston, VA
Silvia's Cakes - Chester, VA
The Winners Circle Group, LLC - Glen Allen, VA
Top Notch Masonry - Richmond, VA
Virginia Insurance Group - Richmond, VA
Work Duds - Richmond, VA