Richmond Twisters offers recreational gymnastics, competitive gymnastics, tumbling classes, cheer prep classes, birthday parties and All Star Cheerleading! For more details, contact us at (804) 562-5701 or email Lisa at twistercoach@comcast.net.
2016 - 2017 Richmond Twisters
All Star Cheerleading
OPEN HOUSE
MAY 25TH, 6-8pm.
INFO PACKETS NOW AVAILABLE!
Request a copy at twistercoach@comcast.net
JOIN US FOR OUR UPCOMING GYMNASTICS & TUMBLING
CLASSES STARTING May 31st!
New gymnastics and tumbling classes start every 5 weeks. Don't miss out!
The following 5 week session begins July 11th.
2016 SUMMER CAMP INFO:
Come join us for our Summer Camps! Dates just released!
June 27th - July 1st
August 22nd - 26th
Summer camps are all day camps for those interested in joining us for jam-packed FUN! These camps are Monday through Friday from 8am to 5pm. Students enjoy gymnastics, tumbling, cheerleading, crafts, games, swimming, open-gym time and a lifetime of memories.
$125/week for current Twister members. - $135. for non-members.
For more information or to register, e-mail Lisa at twistercoach@comcast.net

CHECK US OUT ON YOU TUBE!
https://youtu.be/ilVXUBEVps0
WE ARE OFF TO A GREAT SEASON!
COME JOIN THE MOST FAMILY ORIENTED GYM AROUND.
COMPETITIVE TEAMS AND COMPETITIVE PRICES FOR GYMNASTICS AND ALL STAR CHEERING!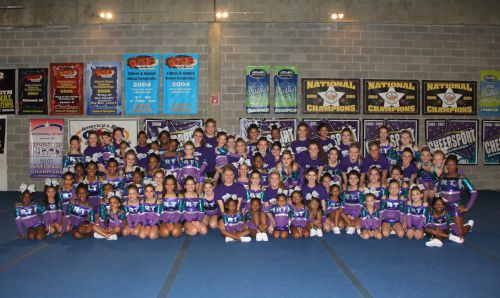 OUR ANGELS ARE ALWAYS WITH US!
AMH SLB MAH




Thank You to our 2016 Sponsors
A Paw Above The Rest Pet Sitting - Mechanicsville, VA
A Step Above - Richmond, VA
Amsoil, Inc. - Richmond, VA
Andy's Automotive & Transmissions, Inc. - Manquin, VA
ASAP Bail Bonding, LLC - Mechanicsville, VA
Ashcake Family Physicians, Inc. - Mechanicsville, VA
Aspen Products, Inc. - Richmond, VA
Automotive Concepts, Inc. - Moseley, VA
Dr. James Baum, DDS - Richmond, VA
BRC Mechanical - Richmond, VA
Belle Cottage - Mechanicsville, VA
Break of Dawn Kennels, Varina, VA
C&C Title & Settlement, LLC - Mechanicsville, VA
C&J Auto Services Centers - Chester, VA
C.A.G. Masonry - Richmond, VA
Carter Courier Services, Inc. - Midlothian, VA
Carter Landscaping Services - Midlothian, VA
Central VA Transmission - Sandston, VA
Chasin Cars, Inc. - Chesterfield, VA
Children's Dentistry of Virginia - Midlothian, VA
Coveant Columns Manor - Richmond, VA
Cypress Construction, Inc. - Providence Forge, VA
Davis Painting & Home Improvement - Chesterfield, VA
Davis's Towing & Mobile Repair Service, LLC. - Chesterfield, VA
D. Welchons Cleaning & Painting Service - Chesterfiled, VA
Davan Floors, Inc. - Highland Springs, VA
Deep Impact Bowfishing - Chesterfield, VA
Discount Contractors, LLC - Richmond, VA
East End Dermagraphics, Inc - Richmond, VA
East End Orthodontics - Sandston, VA
First Step Monitoring, Inc. - Richmond, VA
Gary Higginbotham Auto Sales LLC Lil' Ronnie Harris - Mechanicsville, VA
Hanover Powder Coating - Ashland, VA
Happy Camper Productions - Chesterfield, VA
Hayes Insurance Services, Inc. - S. Chesterfield, VA
Horizons - Richmond, VA
James E. Ayers & Associates, Inc. - Chesterfield, VA
Jan-Pro of Richmond/Charlottesville - Richmond, VA
John W. Montgomery, Jr., Attorney, PLC - Richmond, VA
Dr. Marcel Lambrechts, DDS - Sandston, VA
LaBella Hair Design - Mechanicsville, VA
Laburnum Financial Service, Inc. - Henrico, VA
LA Prints Photography - Providence Forge, VA
Lee Conner Realty - Richmond, VA
The Loft Salon and Day Spa - Quinton, VA
Lotsey and Hardy, Inc. - Richmond, VA
M R Porch Carpentry Contractor - Mechanicsville, VA
My Sistas Company Book Club - Richmond, VA
NVU Hair Studio - Colonial Heights, VA
Ozone Pest Control - San Tan Valley, AZ
Payless Tax Services
ProStreet Cycles RVA - Richmond, VA
RCI Builders- Mechanicsville, VA
River City Industrial, Inc - Charles City, VA
Roberto Italian Restaurant - Sandston, VA
Clifford A. Roffis, OD - Richmond, VA
Roma Ristorante Italiano - Sandston, VA
Dr. Randall S. Rosemond, DDS - Providence Forge, VA
Sam & Sons Auto Sales, Inc. - Dinwiddie, VA
Sandston Pool - Sandston, VA
Dr. Patrick Sapini
Scentsy Independent Consultant - Heather Hollomon - Mechanicsville, VA
Silvia's Cakes - Chester, VA
Siwll Dental - Byram. MS
Sportsman - Richmond, VA
Steel Standing - Ashland, VA
Timothy L. Davis, Painting Contractor - Chesterfield, VA
The Winners Circle Group, LLC - Glen Allen, VA
Top Notch Masonry - Richmond, VA
Virginia Insurance Group - Richmond, VA
Williamsburg Heating & Air Conditioning, Inc. - Toana, VA
Woodlake Collision Center - Richmond, VA
Work Duds - Richmond, VA
3 Rivers Services, LLC - Walkerton, VA